Travelling in out of the way areas? No cell phone coverage? No assistance if something goes wrong?

The New Zealand 4WD Radio Network is a group which uses HF SSB radio's as a reliable and effective way of communicating from areas where conventional communications - Cellular phones, Land Mobile RT's and CB's just don't work from.
HF SSB is a reliable means of communicating over vast distances and from in deep valley's or mountainous areas.
With a HF SSB transceiver fitted to your vehicle you can safely travel with the knowledge that if something goes wrong or your plans change, that with access to the various telephone interconnects spread around the country, there should always be someone "out there" who you can get a message thru to.
This is a growing group of 4WDer's and interested travellers who are concerned with not only their own safety but also the safety of those travelling with them. These radio's give them the added security of knowing that should something happen, or plans change with the people travelling with them, then assistance can rapidly be obtained.
Of course these radio's have more applications than just 4WDing. During adverse weather conditions when power and telephone lines get cut, cell phone towers die and other communications methods "fall over" the HF radio will always work as long as it has a 12 volt supply (car battery) available. This ability to work over vast areas
means that this type of communications can always be relied on.

You may think NZ is small, but there are plenty of areas cell phones don't work from.
Four hunters did most things wrong: police
NZ Newswire November 6, 2011, 8:45 am
Police have slammed the actions of a group of men, including two teenagers, who went hunting in Central Otago on Friday night in bitterly cold conditions without telling anyone where they were going.
The group of four, aged 37, 22, 15 and 14, got stuck and spent a cold, snowy night in their 4WD in an area of conservation land on the Rock and Pillar range. They could not raise the alarm as they had no communications, said Senior Constable Steve Burke of Ranfurly police.
Searchers did not know where to begin looking when the group failed to return on Saturday morning as the group had also neglected to tell anyone where they were going. Several farmers had to go out and check tracks for signs the 4WD had gone through. By Saturday afternoon a rescue helicopter was looking for them.
Eventually a friend of the group figured out where they might have gone and the helicopter found them within 30 minutes. The helicopter flew the group out unharmed. The four had enough clothing, but carried no food or water.
Mr Burke was highly critical of the four, who had failed to take some basic safety precautions. "This mistake put their own welfare in serious jeopardy, as well as the safety of search members who entered the same environment in the same conditions to look for them," Mr Burke said.
The group's 4WD remains abandoned where it bogged, and will be recovered some time later at the owner's expense.
We use and recommend both Codan HF SSB mobile and base station equipment.
The reliability of HF communications has now come a long way since the 4WD Radio Network was first started. With the replacement of base equipment, the addition of new frequencies and the ability to make calls to a landline now available, the system is becoming much more versatile.
With the access to later model equipment, which is now more readily available, has seen most of the members take the opportunity to upgrade their older sets to have easy access to all the facilities and options now available. These later model sets come complete with auto tuning antennas; this saves the need to have to carry different antennas for the different frequencies.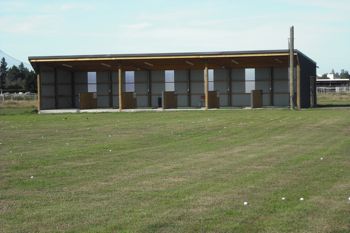 Most later model sets allow, thru a Codan IPC-500C or similar telephone interconnect, the ability to directly dial telephone numbers to any landline telephone in the world, while older models have the ability to access pre-programmed numbers stored in the interconnects memory. The IPC-500 system logs the call information, date and time along with the individual selcall address of the radio making the call, allowing for charge back at a later date.
This, along with being able to tell who has called you and when along with the ability to "test out" the frequencies before you use them, makes communications with the rest of the world more accurate, closer, clearer and reliable.
With GPS tracking and 64 character text messaging now available on later models(9323 onwards) adds to a to make a much more functional and useful radio.
Interested in joining the NZ 4WD Radio Network??
Concerned about your personal communications and safety issues and the safety of others travelling with you when you are in out of the way places or want to know more??
Then send me an email at NZ 4WD Radio Net
NZ 4WD Radio Network Members GPS tracking log in here
For new and secondhand equipment click here HF Radio equipment
So, what is required?
The Radio.
To operate with this group you will require a HF SSB radio that is capable of operating on upper sideband and transmitting at 100 watts. It must also have tone calling facilities. Both Codan & Barrett manufacture land mobile radio's especially designed for this purpose. They are available either new or secondhand. (It must be noted however that not all the Barrett equipment may not be able to handle the Codan GPS and Text messaging formats)
With new features the NZ 4WD Radio Network moves into the 21st century.
Info on Codan Text and GPS abilities (Ref NZ 4WD Radio Net) Click Here
Codan Text and GPS info (not all info on this PDF may be relevant) Click Here
GPS tracking
With a late model set (Codan 9323, NGT & Envoy) a GPS can be added to this versatile package. With GPS fitted to your HF radio you can get a fast and accurate GPS reading to let you know exactly where you are. With these radio's you can send your GPS reference, request the GPS reference from another mobile that has GPS fitted, store you GPS reference as a waypoint (NGT & Envoy only), and in an emergency have your GPS co-ordinates available for assistance. You can also send your GPS reference and have it come up on your own computer showing your location on Google Earth.
Example (click on link) Tuesday, 18th January 2011, 3:21 PM 171°13.7861'E 42°27.2839'S
Text messaging
With a late model set (Codan 9323, NGT or Envoy) you can send messages from one radio to another as a 64 character text message. Send to and receive messages from the base along with your GPS co-ordinates. With text messaging the only radio that can get your message is the one it is directed to making this a secure non voice message facility.
You can also send your text message and have it come up on your own computer.
Computer access
The NZ 4WD Radio Network now offers full GPS tracking and text message handling facilities. Your GPS references and text messages can now be sent and received from your computer browser. Your friends can keep in touch with you while your out 4WDing and view where you are. Makes it great for accurate recording of GPS positions and getting messages home when you are away without having to ring.
This new facility makes the HF radio a truly versatile and reliable communications package in all situations.
Selcall (Tone calling)
It will also be required to be able to send and receive Codan standard, tone calling. These tone-calling facilities will allow you to be able to call another base or mobile without having to use your voice. When the radio intended receives its own, unique & individual signal it will respond to you in a series of recognition beeps and will also ring to tell the operator that another radio is calling them.
This facility has many advantages:
1) Allows you to "individually" contact another mobile.
2) No need to listen to "unwanted chatter" on the radio.
3) "Quiet" at night unless you are specifically needed.
4) Visual indication that you have "missed" a call.
5) Return "beep" from called radio indicates that your call "got thru".
6) Your radio "rings" like a phone to notify you that there is an incoming call for your radio.
Beacon & selective beacon calling
This allows for the testing out of the frequencies before a call is made. Because frequency reliability changes throughout the day, different frequencies can be used at different times. The later model sets (Codan 8528 and later) allow the user to not only check out the signal from the base but also the signal to another individual members, late model radio. This allows for much more reliable communications at any time of the day.
Telcall making a call to and from a landline
With a late model set (Codan 8528 or later) the telephone interconnect will gain access to the telephone network, allowing for calls to be made anywhere in the world. This is achieved by direct access from the buttons on the front of the radio.
With the older sets, which only have access to 3 digit selcall, the interconnect can be programmed to pre determined numbers so that by "dialing" up a 3 digit number on the selcall unit, a call can be made to that pre-arranged telephone number.
Hourly HF HAP Charts
Hourly HAP charts (High Altitude Propagation)
Get an idea what's going on with the ionosphere hourly. The ionosphere is what your HF signal bounces off to give you the long distance communications.
Hourly HAP Chart
Select from drop down menu (Auckland) then click on "Display" Coloured bands refer to the frequency legend above. Coloured bands give idea which frequency works best from area to area.



Latest weather forecast
Click on this link for the Latest weather forecast
or the picture to the left.


References
Over the past several years we have spent days away from civilisation in the Southern Alps and the West Coast at various locations mainly for remote work, hunting and 4WD trips. Our situation out there is pretty remote (and sometimes extreme) where we are at the will of the gods with no communication to the rest of the world except with a PLB beacon and low wattage UHF radios. This in itself never really offers a great deal, but it still something if just an emergency did occur. However, we felt we needed more based on past encounters. Other than being a great first line of contact to emergency services, sometimes mundane or unforeseeable issues do occur, like vehicle breakdowns, fuel shortages (which we actually assisted another party with), or needing to call back home to pass a message or receive one. We have changed things about and now with a support vehicle at hand we have full access to our family and friends at home when the need arises.
This year we have installed a Codan NGT AR Voice from the NZ 4WD Radio Network and we have done pretty amazing things with it like, leaving our last known GPS position, calling home to tell our family when we are returning, texting our movements or simply having the added Canterbury Mountain Radio Service at hand to assist us with weather updates, notices or we can make direct calls to emergency services if needed. The system is great, robust and made for outdoor remote situations as they do change quickly out there. I tell everyone that this isn't just an emergency device, nor is it a toy. I see it a bit like a drill, use it when you need to drill holes, but don't mess around with it… it's not a toy. Needless to say every 4WD party or hunting group should have one. If you are "out there doing it" I recommend installing a HF SSB radio. It's probably the next best thing after a good pair of walking shoes! Justin Duke-Norris. BACESYS Limited
The Long Distance Communications has proved a must for our safety and the safety of those travelling with us. It is peace of mind, knowing that communication is only a call away and not a long walk away. Graham Hilton. Hilty's Tours Ltd (G.D. Hilton Ltd). 4WD Tours and Trainers.
We have had CB and UHF radios for a number of years and were well aware of their range limitations. Having just got our SSB radios installed this winter, we never imagined that we would be involved in assisting at a local incident so soon where no other means of communications would work. A big success!! They now give us the security to back up our Safety Plan when away with our clients. Roving Adventures.

We travel into many hidden places of the South Island where nothing else works. For the safety of our customers and our staff we use HF radio as our primary means of communications. NZ Adventures (prior 2014)
Associated contributing organisations
The NZ 4WD Radio Network would like to thank the following people and organisations for having both the vision of recognising the need for a NZ 4WD Radio Network and their willingness to work with us to provide the NZ 4WDer with a reliable safety service.
All the members of the NZ 4WD Radio Network plus

4RF/4HF Communications
Other equipment suppliers

Codan Outback Radio chat group
Join the Groups.IO Codan Outback Radio chat group. Forum for people to talk and discuss about radio communications in outback areas of New Zealand and Australia using Codan equipment.
Jim's 4WD Accessories Hire
Gold Coast Australia
(HF Radio & Safety equipment hire) Jim was a friend of mine who sadly passed away on the 30th July 2009 after a short illness. He enjoyed his 4WDing and he had a wealth of experience as far as Codan HF radio's go. He always had a sense of humour and wrote the following guide about radio speak. (click this link) No speaka da radio
Going 4WDing in Australia???
Communications are an important aspect to "Outback" travel. The Australian National 4WD Radio Network - VKS737 provide monitored HF SSB radio communications from bases all over Australia.
NZ 4WD Magazine Article May 2003
HF, SSB Radio
With the limitations of CB, UHF PRS radio's and cell phones etc it can often be difficult to get radio communications with the outside world while 4WDing, especially in an emergency situation. All of the above are limited to a "line of sight" connection with each other or thru a repeater on a high hill. If neither of these is available then you might as well throw the radio in a nearby stream.
For many years, long before cell phones came along, long haul trucking companies, government agencies like DoC and TVNZ used to keep in touch with their vehicles when out of their local RT coverage areas by HF SSB radios. As the years have gone by, with the advances in communications, many of these organisations have changed to "newer types" of communications. Some businesses and organisations like NZ Land SAR, Mountain Radio, DoC, On- Track 4WD and the Marine and Aviation industries still use these radios in mountainous or long distance areas where communications can be difficult.
In Australia, most commercial and government operators, to keep in touch with their people while away from civilization, use this type of communications in the "outback" areas. It is also used by the Australian National 4WD Radio Network (VKS737) to keep in touch with 4WDers where no other type of communications is available to them.
HF (High Frequency) is the radio spectrum with frequencies between 1.6 and 30MHz. Within this radio spectrum an efficient form of transmitter modulation, SSB (Single Side Band), is used. This, combined with the use of the ionosphere (a layer of ionization gases that resides between 100 and 700km above the earth's surface) provides efficient, cost effective communications over short, medium and long distances. It does this without the need for expensive re-transmission devices, such as the VHF or UHF repeaters or satellites.
When HF/SSB radio waves are generated by the transceiver there are usually two components:-
- The ground- wave, which travels directly from the transmitting antenna to the receiving antenna following the contours of the earth.
- The sky- wave, which travels upward and at an angle from the antenna, until is reaches the ionosphere (an ionized layer high above the earth's surface) and is refracted back down to earth, to the receiving antenna. (Often called "skip" by AM CB users.)
Generally speaking, ground- wave is used to communicate over shorter distances usually less than 50km. Because ground- wave follows the contours of the earth, therefore it is affected by the type of terrain it passes over. Ground wave is rapidly reduced in level when it passes over heavily forested areas or mountainous terrain.
Sky- wave can be used to communicate reliably over medium to long distances up to 3,000km. Whilst the nature of sky-wave propagation means it is not affected by the type of terrain, as are ground waves, it can be affected by other factors involving the ionosphere. Such as the time of day, weather Conditions and man-made electrical interference. For these reasons it can often be easier to talk to someone who is 800km away rather than another who may only be 30km away.
Article written by Malcolm Langley (www.on-track4wd.co.nz)
Last updated 1/6/2021